"What a boost for our farm!"
Komstagården is located in the small village of Gärsnäs in Österlen. Komstagården is a farm operated by Roland and Eva. They are the third generation conducting milk production with some 400 dairy cows.
In the autumn, we delivered six fully glazed doors to their farm, of which one was power-operated. The power-operated door measured an imposing 6700 mm x 4700 mm and now adorns their barn. The other five are all prepared for power-operation.
"It isn't every day that we deliver this many fully glazed doors to one farm. Normally, the doors just have one or two rows of glazing. It feels really great that we were given the opportunity to do this and the result was fantastic!" says Niklas Videll, Door Salesperson at EAB.
The couple has their office behind two of the doors, and these doors are also manufactured with a thermal break in the cold bridge to handle chilly days.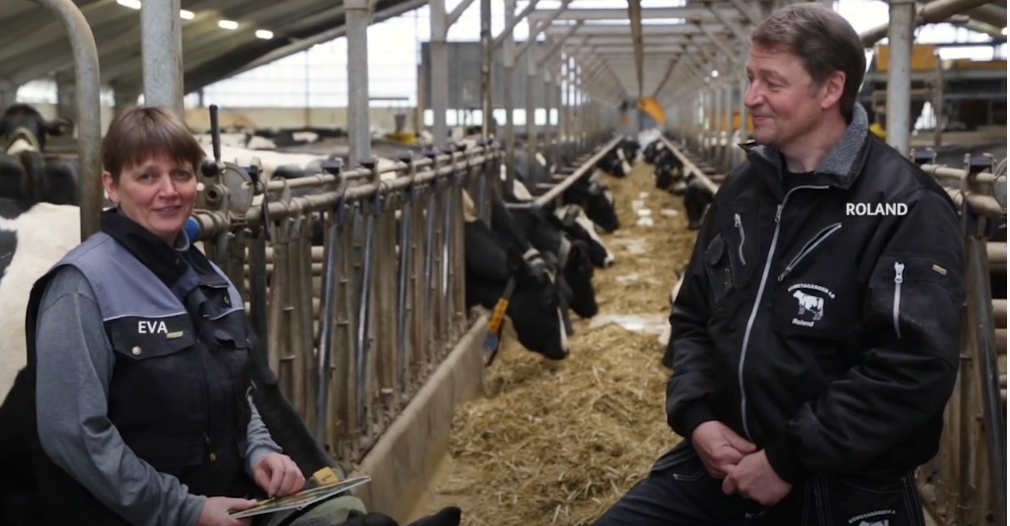 "I am extremely happy with our new doors! They let in so much light into our office and into the rest of the building! What a boost for our farm! Drivers who have been here have also given us a lot of praise for our new doors. There a quite a few people who are interested in contacting EAB to order doors for themselves," tells Roland and laughs.
Share
Posted in